Chiropractic Patients Recover Faster, Spend Less Money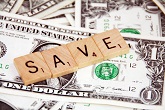 Back pain is an expensive health problem for both patients and businesses. A 2012 study reported that we spend about $635 billion on pain every year, with a significant amount of that spent on back pain. Over the years, quite a few studies have shown that chiropractic care is more effective for back pain than medical care, plus chiropractic patients spend less money on their care than medical patients do.

Because back pain is such a common problem, a group of Canadian researchers recently investigated the role that the type of primary caregiver has on financial compensation.

This was a large study of 5,511 patients who experienced a work-related back injury in Ontario, Canada. The patients saw the following providers for their first visit:
85.3% saw a medical doctor
11.4% saw a chiropractor
3.2% saw a physical therapist
The authors set out to "compare the duration of financial compensation for back pain" among patients from each care group.
The study found that chiropractic patients had the shortest amount of time receiving compensation for their pain and also were less likely to have a recurrence.
In addition, chiropractic patients didn't need to see other healthcare providers for their pain. 75% of chiropractic patients saw no other provider, while 58.6% of physical therapy patients also saw a medical doctor.
The authors conclude:
"The type of healthcare provider first visited for back pain is a determinant of the duration of financial compensation during the first 5 months. Chiropractic patients experience the shortest duration of compensation, and physiotherapy patients experience the longest."

New: Pay with Cash or Check and you will get entered in to win a $25 gift card to use on retail items. The winner will be drawn the last day of the month and will be contacted by phone or email.


---
Other Articles
Crossroads Chiropractic & Acupuncture strives to be the leading health clinic in Evergreen, CO. We offer many modalities and treatment options to help you reach optimal wellness.

About Our Practice
Do you get sick more than once a year? A comprehensive blood analysis includes many markers which can determine how severe an illness may be, if there are problematic conditions developing and what exactly the body needs to fight off those infections. Underlying causes of inflammation, infection, and environmental exposures can also be recognized with a complete metabolic analysis. Dosages for supplements vary according to age, weight and severity of illness. Getting tested lends objective guidance to developing a lifestyle program and supplement recommendations unique to each individual.