New Diet and Exercise Guidelines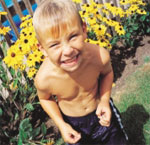 The federal government issued new dietary guidelines for Americans in January. Finally, the conventional medical paradigm may be indeed GETTING IT in terms of the amount of daily exercise one needs to lose weight, according to the revised Dietary Guidelines for Americans along with a new Food Pyramid unveiled yesterday. Now, they recommend allotting 60-90 minutes EACH DAY to exercise.
That's a smart move, considering the key factor in building optimal health in people who have insulin resistance and need to lose weight is a 90-minute "dose" of exercise daily!
Most of the two-thirds of the country who are overweight and tens of millions of others with high blood pressure, high cholesterol and diabetes, desperately need more exercise to revitalize their health. In fact, unlike typical commercial drugs, exercise can actually cause one to go into permanent remission for diabetes.
Other highlights of the new standards:



Lowering your intake of trans fats as much as possible.

Cutting back on sugar.

Increasing your daily intake of fruits and vegetables to 5-13 servings.

Eat fiber-rich whole fruits and vegetables and whole grains.

Exercise 30-90 minutes every day.


Welcome to our FREE Monthly Health Newsletter! Each month we will send you great articles and more! Be sure to follow us on Facebook at https://www.facebook.com/backdoctorsue


---
Announcement
Happy 2020!! With the beginning of a new year, many people make resolutions to lose weight or stop smoking. We will be running A HALF PRICE SPECIAL DURING THE MONTH OF JANUARY for those who would like to use acupuncture to help reach their goals. For smoking, the protocol is three treatments on the first week, twice on the second week and once on the third and fourth weeks for a total of seven visits. For weight loss, acupuncture needles are used as often as you need them, but no more than 4 days between visits based on your improvement.
Most insurance companies do not pay for acupuncture, so this would reduce your costs significantly if you take the opportunity to come in this month while the costs are lower. (If your insurance does cover acupuncture, the 1/2 price offer does not apply, because we aren't able to discount insurance rates.) The current cost for acupuncture is $55.00 each visit, so by taking advantage of this offer, you would only be paying $27.50 for each treatment!
Another note for all of you...If your insurance has changed since last year or you have been issued a new card, please let us know so that we can get a copy of your new insurance card for your record. If you're not sure what your new benefits are, we will be happy to call for you to find out!
Wishing you a healthy and happy new year!!!

Other Articles

About Our Practice
We are a chiropractic clinic in Lawrence, Kansas. We see patients of all ages with a wide range of conditions. Dr. Mulcahey uses a variety of chiropractic adjustments, including one that is very effective for headache patients. We offer acupuncture as another option for healing the body as well as strong posture training to help improve the health of our patients.

We want to help you "Live Life Well"....and Be Strong!

We'd love to have you "like" us on Facebook! Click Here: www.facebook.com/backdoctorsue

Sue Mulcahey, DC, LLC complies with applicable Federal civil rights laws and does not discriminate on the basis of race, color, national origin, age, disability or sex. You may access our Nondiscrimination and Accessibility notice here.