New Diet and Exercise Guidelines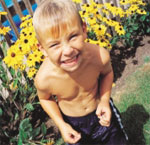 The federal government issued new dietary guidelines for Americans in January. Finally, the conventional medical paradigm may be indeed GETTING IT in terms of the amount of daily exercise one needs to lose weight, according to the revised Dietary Guidelines for Americans along with a new Food Pyramid unveiled yesterday. Now, they recommend allotting 60-90 minutes EACH DAY to exercise.
That's a smart move, considering the key factor in building optimal health in people who have insulin resistance and need to lose weight is a 90-minute "dose" of exercise daily!
Most of the two-thirds of the country who are overweight and tens of millions of others with high blood pressure, high cholesterol and diabetes, desperately need more exercise to revitalize their health. In fact, unlike typical commercial drugs, exercise can actually cause one to go into permanent remission for diabetes.
Other highlights of the new standards:



Lowering your intake of trans fats as much as possible.

Cutting back on sugar.

Increasing your daily intake of fruits and vegetables to 5-13 servings.

Eat fiber-rich whole fruits and vegetables and whole grains.

Exercise 30-90 minutes every day.


Welcome!


---
Other Articles

About Our Practice
Dr. Hakimian and his staff are dedicated to the enhancement of your health and performance. We offer the latest equipment and techniques for the treatment of injuries arising from home, auto or work as well as sports and recreational activities. At our offices we treat the whole person, knowing that all parts of the body must work together for optimum health and performance.

Chiropractic is an Art, together with a Science and a Philosophy, which deal directly with the nervous system of our body. These nerves control all bodily functions, both conscious and automatic. The art is the gentle and specific adjustment or movement of the joints within the body to relieve pressure on the nerves and to produce normal joint motion. This action minimizes both wear and tear as well as pain.

Dr. Hakimian is concerned about your body's overall health, he can evaluate and treat your spine if it is degenerating. Dr. Hakimian can teach you how to strengthen and protect your back with exercises and proper movement. You may also learn about healthy lifestyle choices, since the health of your spine is linked to the health of your entire body.